Fleur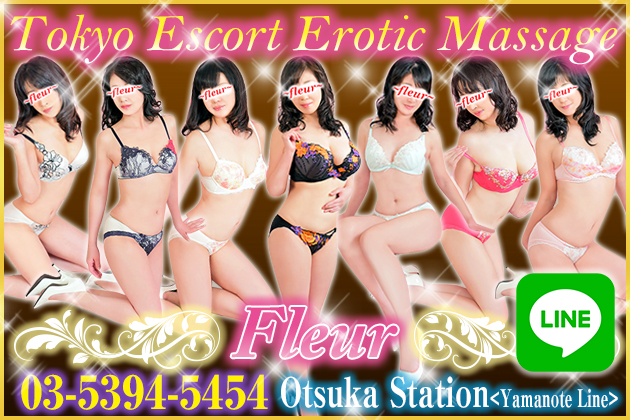 Coupon
You can get discount by telling "I saw Tokyo Massage Guide" for 1,000 yen OFF!
INFORMATION
Our store is a sexual massage store to give male customers mainly massages of "healing"and "relaxing".
Getting stress in hard working, working at office for a long time, and keeping standing in job at work. Those things cause to affect men with deviation of lymph; the lymph will flow toward the lower half of the body and stay there, which is likely to result sexual dysfunction.
In our service, first of all, a therapist cleans your body carefully. Second of all, the therapist lets you take a bath of lukewarm water. Next, after your body gets warm and relaxed fully, the therapist gives you sexual massages on bed. For example, you'll get a massage softly on the testis or the area around them, being stimulated on the points, to increase the lymph flow or the blood flow. When you got relaxed more, you'll get some stimulation on the anal and the area between the anal and the testis, elaborately and tantalizingly for better sexual function.
REVIEWS